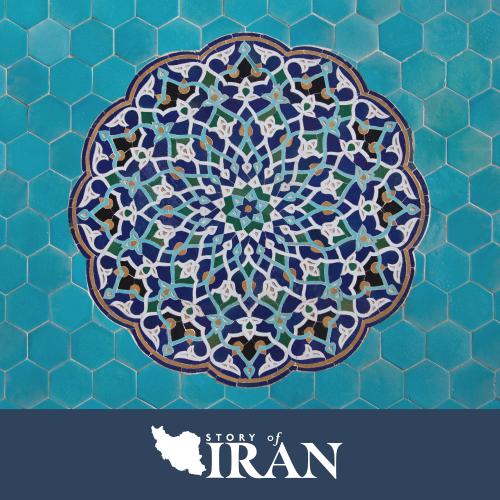 Welcome to the Story of Iran podcast. This podcast aims to answer some enduring questions about the place and idea of place known as Iran.
Connecting to Iran's rich and diverse history through unconventional objects of association, or through conventional objects viewed in a different way, the inaugural episodes of "The Story of Iran" include discussions with Dr. Persis Karim of San Francisco State University, Dr. Talinn Grigor of UC Davis, and Dr. Beeta Baghoolizadeh of Bucknell University; the objects discussed include a piece of fruit, a work of architecture, and a exhibition poster.
This podcast is made possible through the support of the Bita Daryabari Endowment in Persian Language and Literature, the program in Middle East and South Asia Studies, and the Department of Comparative Literature at UC Davis.
EPISODE 1: Consider the Pomegranate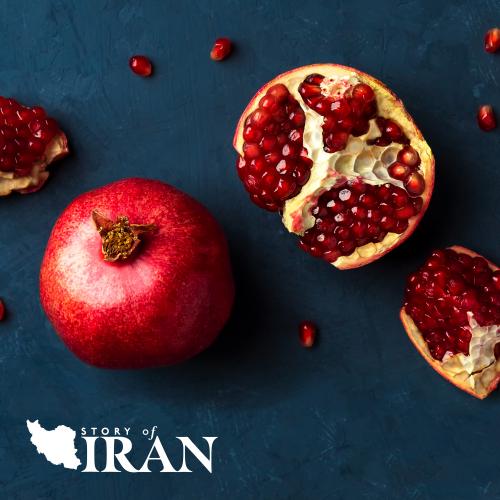 What could be more Persian than the pomegranate? Symbol of fertility and beauty, the pomegranate has a long and distinguished history in Persianate art, literature, and architecture. In this first episode, my guest Professor Persis Karim and I take a (socially distanced, masked) walk through the Wolfskill Experimental Orchard to consider the fruit itself. The Wolfskill Orchard in Winters, California, is part of the larger UC Davis campus. It boasts an unusual treasure: the remnants of a pomegranate archive collected from all over Central Asia by a Soviet scientist during the Cold War. The cultivars grown at the Wolfskill Orchard include lesser known varieties such as Hoku Batan, a yellowy white-skinned fruit with pale yellow seeds, or aerils, as well as more conventional fruits that produce the traditional rich red juice that is often used in Persian cuisine. In this episode, Professor Karim and I discuss what the pomegranate means to Iranians and other peoples of the Persianate world, including the Iranian diaspora in the United States.
Listen to the Podcast
For further reading/listening/viewing on this fascinating topic (in Persian and English), check out any of the following: 
Bakhshi, Massoud, Tehran Anar Nadarad (Tehran Has No Pomegranates) [film].
Grami, Bahram.  Gol va Giah dar Hezar Sal-e She'r-e Farsi (Flowers and Plants in One Thousand Years of Persian Poetry).
Levin, Gregory. Pomegranate Roads: A Soviet Botanist's Exile from Eden.
Taraqqi, Goli. The Pomegranate Lady and Her Sons. Tr. by Sara Khalili.
EPISODE 2: Memory/Freedom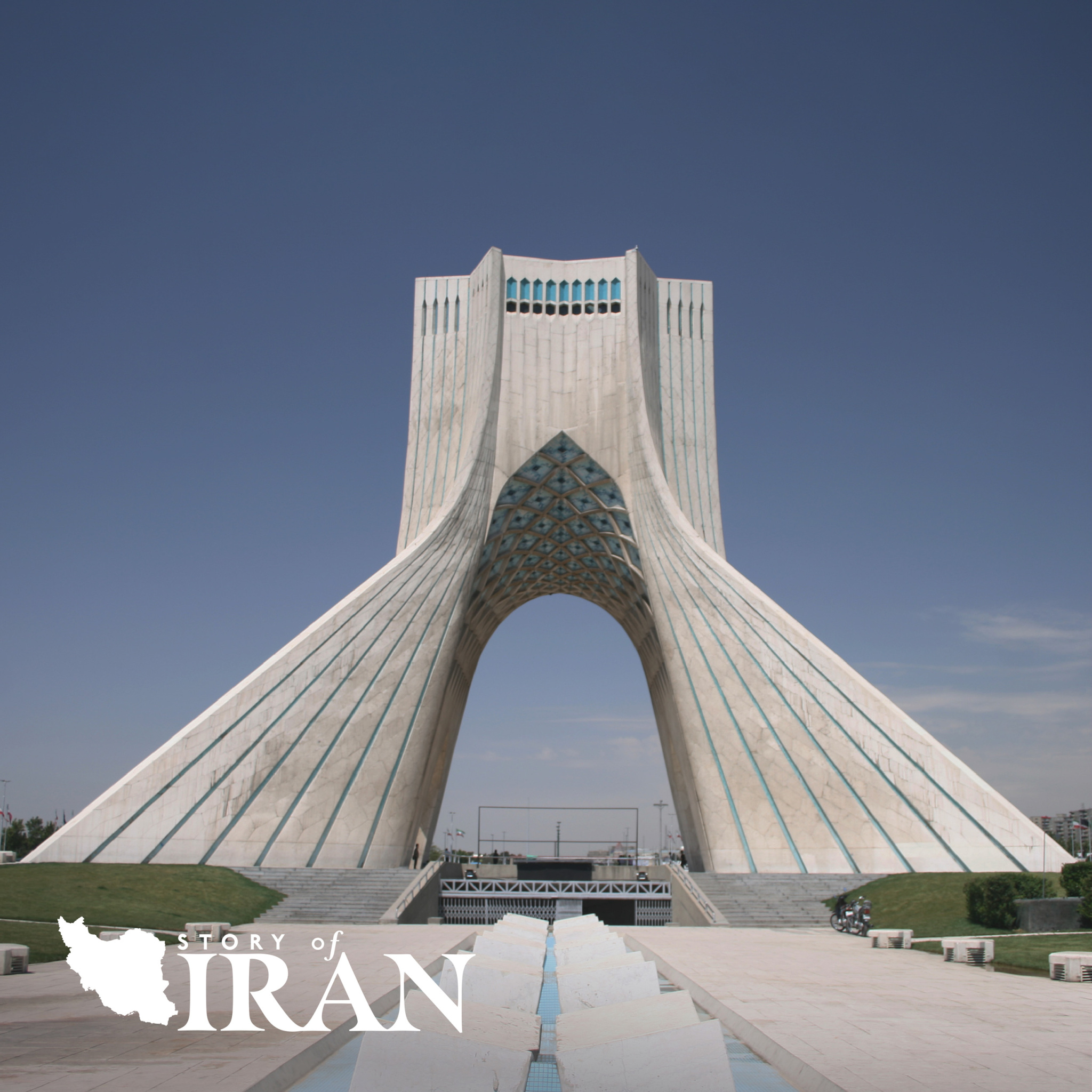 Few symbols better represent Iran's complex modernity than the swirling white tower that appeared in so much footage and photography of the Iranian Revolution of 1979. This fraught symbol, originally called Shahyad Tower (the Shah's Memorial Tower), occupies an important space in the history and present of Iran. Renamed Azadi (Freedom) Tower after the Iranian Revolution of 1979, it bears the name of one of the demands chanted by protesters during that revolution: Esteghlal, azadi, jomhuri-ye Islami (Independence, freedom, Islamic republic)! In this episode, Talinn Grigor, Professor of Art History at UC Davis, discusses the tower's creation and its enduring—if changing—symbolic power.
Listen to the Podcast
For further reading/listening/viewing on this fascinating topic (in Persian and English), check out any of the following: 
"After Azadi: man behind Iran's freedom tower on how his life unraveled." https://www.theguardian.com/world/2017/aug/15/azadi-tower-tehran-hossein-amanat-architect-iran 
Farahi, Farshad, Michael Hensel, and Mehran Gharleghi.  "World of Similitude: The Metamorphosis of Iranian Architecture." Architectural Design.  May 2012, vol. 82.3. 
Grigor, Talinn. Building Iran: Modernism, Architecture, and National Heritage under the Pahlavi Monarchs.
Shirazi, M. Reza. Contemporary Architecture and Urbanism in Iran: Tradition, Modernity, and the Production of 'Space-in-Between.'
EPISODE 3: Art of Black Africa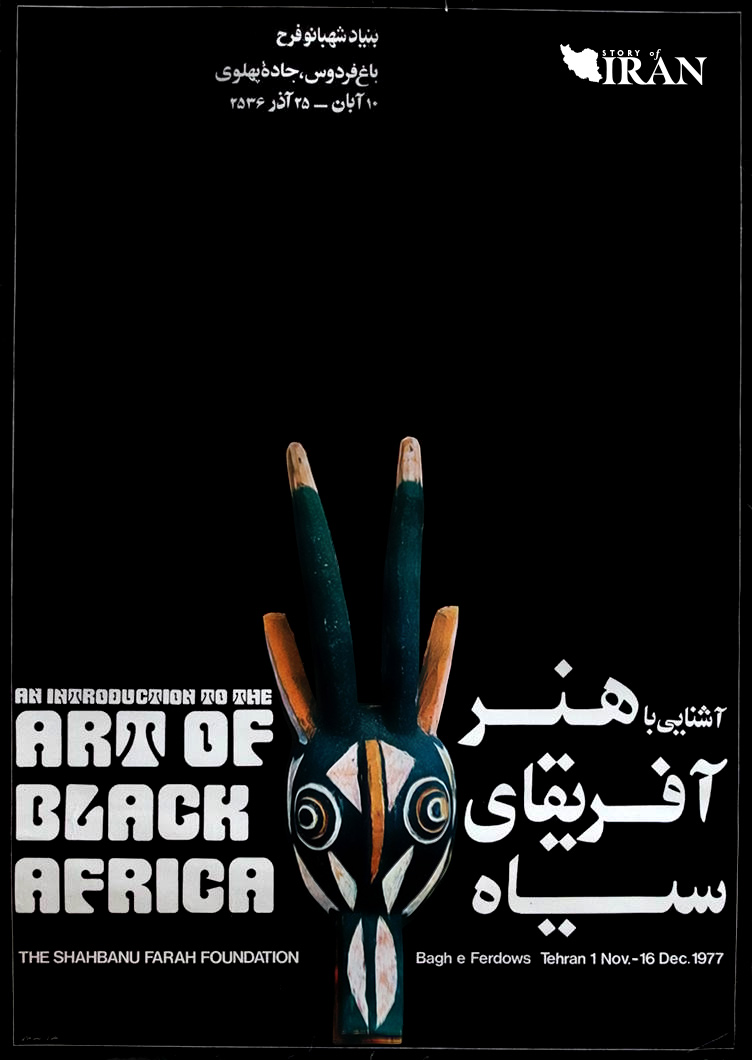 In spite of a documented history of enslavement of peoples from regions that included the Caucasus, Central Asia, and Africa, Iranian history has not yet fully confronted the legacies of this past. A new generation of scholars, including this episode's guest, Professor Beeta Baghoolizadeh of Bucknell University, are beginning to explore this history not only through conventional institutional archives, but also through the investigation and retrieval of objects that help tell this story in sometimes surprising ways.  In this episode, Professor Baghoolizadeh will tell us about an unusual poster for an art exhibition entitled "Art of Black Africa," how she discovered it, and why it tells an important story about Iran.
Listen to the Podcast
EPISODE 4: For Bread Alone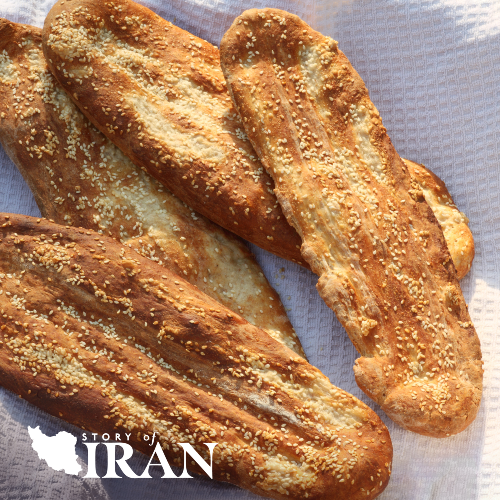 Walking down a street in any city in Iran at the right time of day, one is met with the wonderful aroma of freshly baked bread, and the line outside of people queueing to get a loaf of two before hurrying home with it to share with their family for breakfast.  The daily ritual of making, acquiring, and consuming fresh bread is an important part of life in Iran and the Persianate world. In this special episode of Story of Iran, guest-hosted by the podcast's research assistant Elmira Louie, we discuss the importance of bread for Iranians and Iranian-Americans, and hear from a local Iranian-American who has re-created an aspect of this tradition into the diaspora.  Aziz Fattahi, owner of the Village Bakery and Pizza and Pints in downtown Davis, not only makes some of the city's most delicious baguettes, pastries, and pizzas, but has also been baking barbari, a traditional Iranian bread, in his bakery for over 25 years, and it has become a staple of many Davisites' diets.
Please note that due to unanticipated circumstances at time of recording, some parts of this episode may be less audible.  Adjusting the volume as needed will help!
The Story of Iran staff wishes to thank the Davis Humanities Institute for offering recording space and assistance
For further reading/listening/viewing on this fascinating topic and on Iranian cookery more broadly (in Persian and English), consider the following: 
Floor, Willem. History of Bread in Iran. Mage, 2015.
Bulūkbāshī, ʻAlī.  Āshpaz va āshpazkhāneh pizhūhishī-i insānʹshinākhtī dar tārīkh-i ijtimāʻī-i hunar-i āshpazī  (Cook and kitchen: anthropological research on the process of social history of culinary art).  Intisharat-e farnhang-e javid, 2013.
Batmanglij, Najmieh. Food of Life: Ancient Persian and Modern Iranian Cooking and Ceremonies.  Mage, 2020.
Nosrat, Samin. Salt Fat Acid Heat. Simon & Schuster, 2017.
Listen to the Podcast
The Story of Iran podcast is produced and hosted by Professor Amy Motlagh with assistance from Elmira Louie. The theme music is: "Avareh" by Mamak Khadem From Free Music Archive CC BY NC ND