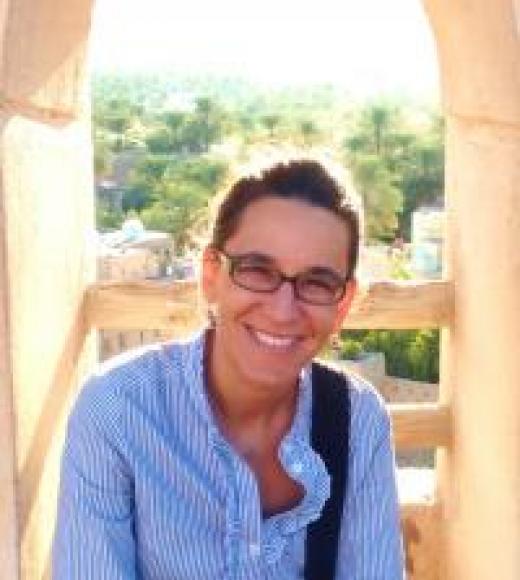 Position Title

Associate Professor of Comparative Literature and Middle Eastern/South Asian Studies, Bita Daryabari Presidential Chair in Persian Language and Literature
Bio
Education and Degree(s)
Ph.D., Princeton University
M.F.A., New York University
B.A., Pomona College
Profile
I was trained at Princeton University as a Persianist and comparatist, and spent the first decade of my academic career at the American University in Cairo (AUC) during a particularly turbulent period in Egypt's history.  Living and teaching in Cairo has deepened my long-standing interests in the Arab literary tradition and its connections not only to Persian but to other world literatures; however, my research remains primarily focused on Persianate contexts.  My first book, Burying the Beloved: Realism and Reform in Modern Iran (Stanford University Press), examines how the discourses of civil law and prose fiction developed coevally and contributed to the reification of controversial gender norms in twentieth-century Iran. My two current book projects are focused, respectively, on the modern history of translation between Iran and the West, and on the role of film and media in contemporary Iranian debates over justice and rights. I am also interested in the contemporary proliferation of Iranian diasporic cultural production and the role it plays in processes of assimilation and (dis)identification.
Selected Publications
Books
 
Burying the Beloved: Marriage, Fiction and Reform in Modern Iran. Stanford University Press, 2012.
Selected Articles and Book Chapters
 
"Black Light, White Revolution: Translation, Adaptation, and Appropriation in Galway Kinnell's Cold War Writings on Iran." Comparative American Studies 13.4 (2015): 220-235.
 
"What Kind of Crisis? Marriage and Masculinity in Contemporary Iranian Cinema." Domestic Tensions, National Anxieties: Global Perspectives on Marriage Crisis. Oxford University Press. Ed. by Kristin Celello and Hanan Kholoussy, 2015.
 
"Autobiography and Authority in the Writings of the Iranian Diaspora." Comparative Studies of South Asia, Africa, and the Middle East (CSSAAME) 31.2 (2011): 411-424.
 
"Toward a Theory of Iranian American Life Writing." Multi-Ethnic Literatures of the United States (MELUS) 33.2 (2008): 17-36.
Translations
 
The Space Between Us by Zoya Pirzad. OneWorld Press, 2014.
Special Journal Issue
 
Guest Editor, New Paradigms in the Study of Middle Eastern Literatures (Alif 35: 2015).